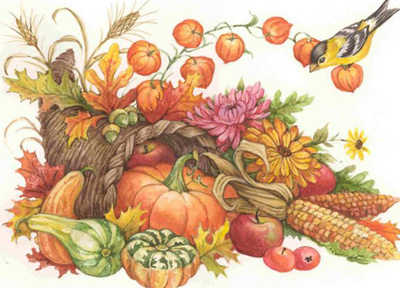 Potato Pancakes
2 pounds russet (baking) or Yukon Gold potatoes
1 medium onion
1/2 cup chopped scallions, including the green part
1 large egg, beaten
Salt and freshly ground pepper to taste
Olive oil for frying
Peel the potatoes and put in cold water. Using a grater or a food processor coarsely grate the potatoes and onions. Squeeze the potatoes and let the water run off into a bowl, this part is important. This works best by putting them into a strainer on top of a bowl and pour 1/4 cup water on them and then pushing them flat, letting the water run out into the bowl on the bottom, but you can do it any way even if you need to pick them up on handful at a time and squeeze them into a cup. Then let the water sit a bit and the starch willsettle on the bottom, pour off the water, pour the starch back on the potatoes. Add the scallions, egg, and salt and pepper. If the mixtuire seems to runny add a little corn starch and the patties will thicken when cooking
Heat a griddle or non-stick pan and coat with a thin film of olive oil. Take about 3 tablespoons of the potato mixture in the palm of your hand and flatten as best you can. Place the potato mixture on the pan, flatten with a large spatula, and fry until golden. Flip the pancake over and brown the other side. Remove to paper towels to drain. Yield: about 2 dozen pancakes
Crescent Cakes
1¼ cups flour
¾ cup sugar
1 cup ground almonds
3 drops almond extract
½ cup butter, softened
1 tablespoon honey
1 egg yolk
In a large mixing bowl, combine the first 4 ingredients. Add the butter, honey, egg yolk and mix together well. Cover and then chill for in the refrigerator. When ready, pinch off pieces of the dough and shape them into crescents. Place the crescents on a well-greased cookie sheet and bake in a 350-degree preheated oven for approximately 20 minutes. yields approx. 1 dozen cakes.
Marigold Custard
2 Cups of Milk
1 Cup organic Marigold Petals
1/4 Tsp Salt
3 Tbs Sugar
1 or 2 inch piece of vanilla bean
3 egg yolks, slightly beaten
1/8 teaspoon of allspice
1/8 teaspoon of nutmeg
1/2 teaspoon of rosewater
whipped cream
Grind Marigold Petals. Mix Salt, Sugar And Allspice Together. Scald Milk With Ground Marigold Petals And Vanilla Bean. Remove Bean. Add Yolk And Dry Ingredients. Cook On Lowheat. Let Cool. When Cool Add Rose Water. Mix Well. Top with whipped cream
Oatcakes
1 cup flour
1/2 teaspoon baking powder
1/2 teaspoon salt
1 teaspoon granulated sugar
1 1/2 cups quick oats
1/2 cup butter
1 egg
2 tablespoons water
Mix flour, baking powder, salt, sugar and oats in a bowl. Cut in the butter until mixture is crumbly. Beat eggs with water and mix in dry ingredients. Work into a stiff dough. Sprinkle a few oats on a lightly floured board. Roll out dough as thinly as possible. Cut in circles or other large shape. Bake on greased cookie sheet in hot oven (400 degrees F) about 12 minutes. Serve hot or cold. Makes 3 dozen.
Harvert Stew
This stew contains the ingredients known as the "three sisters"-squash, corn and beans
1 tablespoon olive oil
1 large onion, chopped
1 medium red bell pepper, diced
4 heaping cups pre-baked, peeled and diced orange squash (sugar pumpkin, butternut, carnival, etc.)
3 cups cooked fresh corn kernels (from 3 to 4 ears)
28-ounce can diced tomatoes, with liquid
16-ounce can red or black beans, drained and rinsed
one 4-ounce can chopped mild green chiles (less if you don't like them)
1 cup vegetable stock or water
2 teaspoons ground cumin
Salt to taste
1/4 cup chopped fresh cilantro
Hot cooked rice
Heat oil in a soup pot or deep stir-fry pan. Add the onion and sauté over medium heat. Add the red bell pepper and continue to sauté until the onion is golden. Add all the remaining ingredients except the last three. Bring to a simmer, then simmer gently, covered, for 15 to 20 minutes. Season to taste with salt, then stir in the cilantro. Serve at once in shallow bowls over hot cooked rice. Serves Approx. 8
Acorn Bread
1 cup acorn meal
1 cup flour
2 tablespoons baking powder
1/2 teaspoon salt
3 tablespoons sugar
1 egg, beaten
1 cup milk
3 tablespoons oil
mix dry ingredients in a bowl.
In a separate bowl, combine egg, milk, and oil.
Combine dry and liquid ingredients.
Stir just enough to moisten dry ingredients, batter will be a bit lumpy.
Pour into a greased pan, bake in a preheated oven at 400 degrees for 30 minutesor until clean when pokes with a toothpick.
Tofu Chocolate Pudding
1 box silken tofu (these are generally 12-13 oz.)
3/4 cup semi-sweet chocolate chips
3 to 4 tablespoons maple syrup, or to taste
1 teaspoon pure vanilla extract, optional
Puree the tofu in a blender/hand mixers until completely smooth. Transfer to a small saucepan and add the chocolate chips. Cook over medium low heat, stirring often, until the chocolate chips have melted. (if it looks lumpy set your mixer to high and keep beating) Stir in the maple syrup and optional vanilla. (if you'd like to substitue sugar for maple syrup this works to, add sugar to taste) Allow to cool completely, then serve at room temperature. Serves Approx. 4
Apple And Butternut Squash Soup
1 large butternut squash
2 tablespoons vegetable oil
1 large red onion, chopped
4 cups peeled, diced large red apple
1 vegetable bouillon cube
1/2 teaspoon ground ginger
1/4 teaspoon ground nutmeg
2 cups low-fat milk, soymilk, or rice milk, or as needed
Salt and freshly ground pepper to taste
Preheat the oven to 400 degrees. Halve the squash lengthwise with a sharp knife and scoop out the seeds and fibers. Place cut side up in a shallow baking dish and cover tightly with foil. Bake for 45 to 50 minutes, or until tender. Set aside until cool enough to handle.
Heat the oil in a soup pot. Add the onion and sauté over medium-low heat until golden. Add the diced apple, 4 cups water, bouillon cube, and spices. Bring to a simmer, then simmer gently, covered, until the apples are soft, about 10 minutes. In a food processor or something simmilar, puree the squash with 1/2 cup of the milk, until completely smooth. Transfer to a bowl. Transfer the apple-onion mixture to the food processor and puree until completely smooth. Transfer both this and the squash puree back into the soup pot and stir together. Add the remaining milk or soy milk, using a bit more if the puree is too thick. Bring the soup to a simmer once again, then cook over low heat for another 5 to 10 minutes, or until well heated through. Season to taste with salt and white pepper. Serves approx. 6
Corn Bread
1 1/4 cups of unbleached flour
3/4 cups of yellow corn meal
1/4 cup of natural sugar
2 teaspoons baking powder
1/2 teaspoon salt
1 cup milk or soy milk
1/4 cup olive oil
1 tablespoon corn starch mixed with 1 tablespoon water
1 can of whole kernel sweet corn, optional
1/2 cup of pimentos, optional

Heat oven to 400F. Grease muffin pan. Combine and mix dry ingredients. Stir in milk, oil, and cornstarch, mixing just until dry ingredients are moistened. If using the sweet corn and pimentos pour into mixture at this time and mix well. Pour batter into prepared pan. Bake 20 to 25 minutes or until light golden brown and wooden pick inserted in center comes out clean. Serve warm. Serves 12
Herbed Vegetables
2 medium sweet potatoes, cut into 1-inch cubes
2 carrots, cut into chunks
1 parsnip, chunked
1 red onion, quartered
1 tbs olive oil
3 cloves garlic, minced
2 tsp dried herbs (marjoram, thyme, basil, rosemary and oregano)
1/4 tsp salt
1/4 tsp pepper
Fill a 13x9x2 baking dish with the chopped vegetables. Combine the oil, garlic, herbs, salt and pepper and drizzle over top. Cover pan with foil and bake at 425F for 30 minutes. Remove foil and stir. Bake uncovered for another 5-10 minutes.
Honey Cakes
1 cup sugar
1 cup honey
1/2 cup oil
4 eggs
1 tsp. grated organic orange peel
1 cup orange juice
2-1/2 cups flour
3 tsp. baking powder
1/2 tsp. baking soda
1/2 tsp. salt
1 tsp. cinnamon
1/2 cup ground almonds
Preheat oven to 350 degrees F. Grease and flour a 13x9" pan and set aside. Mix together the flour, baking powder, baking soda, salt, and cinnamon and stir with a whisk to blend.
In large bowl, combine sugar, honey, oil, eggs, and orange zest and beat well until combined.
Alternately add the flour mixture and orange juice, mixing well after each addition, beginning and ending with dry ingredients. Fold in almonds. Pour batter into prepared pan. Bake at 350 degrees F for 45-50 minutes, or until top springs back when lightly touched in center and edges begin to pull away from sides of pan. Cool on wire rack. Serve by cutting into squares and drizzling with warmed honey. Serves 10-12
Baked Apples Or Baked Squash
Preheat oven to 350 degrees F. Cut apples in half and scoop out the core from top of the apple, leaving a well. Do not cut all the way through. Stuff each apple with 2 tablespoons brown sugar and 1 tablespoon butter. Place in a shallow baking dish and sprinkle with cinnamon. Bake in oven for 15-20 minutes, until sugar begins to caramelize and apples are tender.
*variation* this can be done as a dinner with butternut or acorn squash. simply follow the directions above adding a bit more butter and sugar to meet the size of the squash. Also fill the baking pan with about 1/4 inch of water. Will bake 35-45 minutes. Half way through rotate the pan and brush the top of the squash with the melted butter and sugar. Will be done when squash is soft to feel when pierced with a fork.
Sweet Pongal
Pongal is the harvest festival celebrated in India during January. This is the traditional Pongal desert (a sort of rice pudding) I've tried to include a way to make this easily at home however traditional ingredients will enhance the taste and may be purchased through an ethnic foods store.
2 cups Jasmine Rice
1/2 cup Moong Dhal (these are Indian beans that kind of remind me of soybeans)
4 1/4 cups Milk
1/2 cup Ghee or Butter
3 cups Jaggery or raw sugar or brown sugar
1/4 tsp Cardamon Powder or use Mace
1/2 cup broken Cashewnuts and Raisins
Fry the Rice and the Moong dhal in a pan, till the moong dhal color starts to change. Boil Milk, When the milk has boiled fully, add the Rice and the Moong dhal on medium and let it cook with a lid on. Add some water or extra milk until the Rice and Moongdhal is cooked nicely. Keep adding butter to this mixture and also keep stirring. When the Rice and Moongdhal mixture is cooked (it should be very soft) add Cardamon powder and Sugar. Keep stirring until all the sugar is dissolved.
Mix the Cashewnuts and Raisins with the Sweet Pongal, add extra butter if you wish.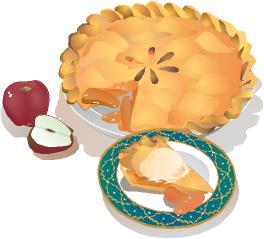 Pumpkin carrot cassarole
1 sm pumpkin; peeled and cut into chunks
1 lb carrots; peeled and sliced
3 tablespoon olive oil
3 garlic cloves; diced
3 large onions; diced
2 celery stalks; diced
1/3 cup tamari
1 teaspoon garlic powder
1/4 teaspoon oregano
1/4 teaspoon basil
1/4 teaspoon paprika
1 cup bran, wheat germ or breadcrumbs
1/2 cup peanut butter

In a large pot, combine the pumpkin and carrots with 3 cups water, and steam
over medium heat for 20 minutes, until tender. Drain, conserving liquid for
soup stock. Mash the pumpkin and carrots together until smooth. In a frying
pan, heat the oil over medium heat; add the diced garlic, onions, and celery; cook for 7 minutes until the vegetables are tender. Add the seasoning. Preheat oven to 350 degrees. Add the sautéed vegetables to the pumpkin and carrot, and mix well. Mix in the bran and peanut butter. If the consistency is too loose, add 1/4 cup flour. Transfer mixture to an 8" by 12" baking dish; top with a thin coating of oil. Bake for 35 to 40 minutes serves apporx. 6
Zucchini and cheese mix up
2 cups sliced zucchini
1 cup water
2 eggs, beaten
2 cups frozen whole kernel corn, thawed
2 slices Swiss cheese, shredded
1/3 cup shredded Cheddar cheese
3 Tablespoons fine, dry breadcrumbs
1/4 cup grated Parmesan cheese
1 teaspoon dried parsley flakes

Preheat oven to 350 degrees. In a covered med. saucepan, cook zucchini in water until tender (about 15 to 20 mins.). Drain and mash zucchini. Combine the mashed zucchini, eggs, corn, and cheese; mix well. Pour mixture into an 8x8-inch greased baking dish. Combine the breadcrumbs, Parmesan cheese and parsley. Sprinkle on top of the zucchini mixture. Bake for 35 to 40 ins. or until a knife inserted in the center comes out clean.

orange cranberry sauce
2 cups fresh cranberries
1/4 organic orange, zested
1 cinnamon sticks
1/2 cup orange or apple juice
1/2 cups packed brown sugar or honey
1/2 cup fresh cubed apples, walnut slivers, and/or 1 can mandarin oranges (these are all optional)

Mix cranberries, juice, cinnamon, and sugar in a pot. Heat up the pot then turn down to simmer on low heat for about 5 minutes, until cranberries pop. Remove from heat. Stir in orange rind and whatever optional extra ingredients youd like (such as apples or oranges)
Nut Loaf
1/2 cup onion, finely chopped
1/2 cup celery, finely chopped
oil for sauteing
1/2 cup finely chopped roasted, unsalted cashews
1/2 cup finely chopped walnuts
8 - 10 oz. tofu
3/4 cup matzoh meal
2 eggs, lightly beaten
1 Tablespoon dried parsley
1/4 teaspoon ground sage
1/4 teaspoon ground rosemary
1/4 teaspoon ground thyme
1/4 teaspoon dried basil
1/4 teaspoon salt
1/4 teaspoon seasoned salt
1/2 teaspoon garlic powder
1 cup water
Preheat oven to 350 degrees. Lightly grease a medium loaf pan. Saute onion and celery in oil until tender, about 5 minutes. Mix all ingredients together in large bowl, mashing tofu if it is firm. Add any extra seasoning you like. Pat mixture into prepared loaf pan and bake for 50 - 60 minutes, until nicely browned on top and firm in the middle. Serve plain or with a good brown gravy. Makes 6-8 servings.
Spinach Souffle
1 lb. creamed cottage cheese
2 pkgs. chopped spinach, cooked and drained well
1/3 lb. sharp Cheddar cheese, grated
1 tablespoon Worcestershire sauce (optional)
4 tablespoon flour
1 onion, chopped
4 eggs, beaten
1/4 lb. butter, cut into small pieces
Mix everything except eggs. When well mixed, fold in beaten eggs. Bake in a greased casserole at 350 F. for 1 hour until knife inserted in souffle comes out clean. Will be light brown on top.
Mince Meat Pie
1 cup dried apricots
1/2 cup dried currants
1/2 dried dates
1 cup dried pears
3 cups Apple Juice
1/2 cup raisins
1/4 cup golden raisins
1 cup water
3 Tablespoons corn starch, dissolve in 1/4 cup cold water
2 Tablespoons orange juice
1 teaspoon grated organic orange peel
1 teaspoon ground cinnamon
1/4 teaspoon ground nutmeg
1 cup walnuts chopped
Soak dried apricots, pears and currants in 3 cups apple juice for 2 hours. Remove from juice, squeeze and reserve soaking juice. Chop the fruit into small pieces. Combine fruit, soaking juice, raisins and 1 cup water in a sauce pan. Simmer for 30 minutes. Add dissolved starch, stirring constantly until the mixture becomes thick and shiny. Add the orange juice, spices, orange peel zest and walnuts. Simmer, constantly stirring for 3 to 5 minutes. Add to pie crust, cover.
Bake for 40 minutes and allow to cool before slicing.
Day of the Dead Sugar Skulls.
You need a candy skull mold of any size you like, avalible at craft stores. If you want to improvise you can also try a circle or oval shaped candy mold or molding them by hand and laying them on wax paper, adding a little pressure to flatten the back..however these will not look the same and are a bit harder to pull off, though with a little decoration a young child won't mind. Do not make these on a rainy/humid day.
1 teaspoon Meringue Powder for every cup of granulated sugar used.
Mix dry ingredients well.
Sprinkle sugar mixture with 1 teaspoon water per cup of sugar used.
mixture should be moist enough it sticks together like wet sand but dry enough it doesnt stick to the mold. With this ratio you can make as many or as few as you like. Pack mix firmly into the mold. The next part works best with cardboard but you can use whatever you have lying around. Scrape the back of the mold flat with cardboard, spatula, whatever and flip mold over onto the cardboard. The skull should fall out onto the cardboard. Lay flat to air dry. Ones that doent work can be added back into the mix with tiny adjustments (add water or more sugar) to make mix more sutiable. Let air dry 24 hours (longer for big skulls) and then use those small tubes of decorative icing for decorating your skulls.
Wild Rice (wild rice is not ordinary white or brown rice, it is very long and dark with a slightly nutty taste. It is traditional food for the native americans and the pioneers learned to eat it as well. Buying it direct from native americans is the best however it can be purchased in groccery stores as well with a little less effort, just dont get the "fast cook" kind.)
1 cup wild rice
3 cups water or vegetable broth
bring to a boil then lower heat to the lowest possible and simmer, covered, for 30 minutes. add more broth if needed (up to 1 cup more), then add
1 half cup green onion
1 cup diced celery
and cook another 10-15 minutes until soft.

Wild rice stuffing
1 cup wild rice
3 cups water or vegetable broth
1 cup bread seasoned bread crumbs
1 cup raisins
1/2 cup chopped walnuts
1/2 cup fresh apple chunks
1/2 cup butter, melted
1/4 cup orange juice
cook as above for 30 minutes, add more broth if needed (up to 1 cup more). mix all the indgredients together and then put in a glass baking pan, cover with alumminum foil and cook in 325 oven for 20 minutes.

Wild rice oatmeal
cook as listed in first recipie (with water not broth)
when soft and fluffy add some milk, brown sugar and/or maple syrup as you would with oatmeal or grits.
Home Made Butter
Organic heavy whipping cream (room temp.)
Salt (optional)

Take some jars, these can vary in size from mason jars for older kids and adults, to little baby food jars for toddlers. Fill each jar half way with organic heavy whipping cream. The heavy whipping cream should be around room temperture, not cold, but do not heat it in a microwave or stove.
Seal the jars tightly and start shaking them. The jar will become vary hard to shake as the cream will have become whipped cream, but don't stop there, KEEP SHAKING. The stage for cream, after whipped cream, is butter. The time it takes varries but generally takes around 5 minutes for the cream to seperate and butter to form.
When done open the jar and drain off the liquid left, which is butter milk, into a cup and save for future cooking or let the family drink it. Use a wide flat spoon to squeeze the butter more to get more of the butter milk out of the butter (this is easier if you transfer the butter into a large bowl)
rinse the butter with cold water and drain off the water, squeeze again 2 or 3 times with a spoon until it seems dry.
Mix in salt to taste (this is optional but does help the butter last longer)
Eat immediately or refrigerate for later.
Pick Your Own Berry Cobler
I came across this after one midsummer when we went into the woods and picked wild blckberries. We only were able to collect 2 cups which wasn't enough to make much. This recipie works great with any berries (blackberries, boisonberries, raspberries, blueberries) it is also simple, and is easily doubled if you want to make a larger dish. Makes 2 personal sized treats.
Berry Filling.
2 cups fresh berries
3/4 cup sugar (or 1 cup for more sour berries like raspberries)
1 Tbsp flour
1/2 Tbsp lemon juice
Butter
Pastry Dough:
1 cup flour
3/4 tsp salt
1/3 cups vegetable shortening
1.5 Tbsp ice water
DIRECTIONS: Combine berries, sugar, flour and lemon juice and stir well. Set aside. Combine flour and salt; cut in shortening until mixture resembles coarse crumbs. Sprinkle water over mixture and stir with fork. Shape dough into ball with hand and divide dough in half. Roll half of dough to pie crust thickness to fit bottom of two 5x5 baking dishes (lightly greased). Spoon berry mixture into pastry-lined dish. Roll remaining half of dough and cut into strips to fit top of cobbler. Place over berry mixture. Dot with butter pats. Bake at 350°F. for about 45 minutes or until bubbly and golden brown.

Simple Gravy
This is a simple, hearty brown gravy. Great for potatoes, buscuits, roasts, and more.
1 Vegetarian beef bullion cube that makes 2 cups
1.5 teaspoon onion soup mix
1 1/2 cups hot water
3 tablespoons butter
1/2 cup cold water
1.5 tablespoons cornstarch
Salt
pepper
Dried or fresh: Sage, rosemary and parsley
DIRECTIONS
Melt butter in a saucepan over medium heat. Add 1 1/2 cups water and add bullion cube, add a dash of the herbs. When cube is disolved gradually whisk in onion soup mix until smooth. Add a dash of salt and pepper to taste. Bring to a boil. In a small cup, stir together 1/2 cup cold water and cornstarch. Stir the cornstarch mixture into the saucepan, and continue boiling until thickened. Cool slightly before serving.

Recipies For Animals and Crafts (non-edible)
Birdseed Biscuits
2 cups biscuit baking mix
1/2 cup cold water
2 Tablespoons butter
2 Tablespoons sesame seeds
2 Tablespoons sunflower seeds

Preheat oven to 425F. Form a soft dough with baking mix and water. Roll out dough to 3/4 inch thick and cut it into shapes with cookie cutters. Using a straw
punch a hole in the top of each cookie. Melt thebutter and brush over dough. Sprinkle the seeds and nuts onto the dough and press it in firmly with a fork. Bake for 15-20 min., until light brown. When cool, thread brightly colored ribbon through the hole and hang in a tree.
Potpourri Pie's
(not for consumption)
1 cup of flour
1/2 cup of salt
1 cup of new potpourri.
You can use fragant, fresh flowers too.
Water- 1/3 to 1/2 cup
Small Tin pie pans
Mix all of the ingredients together and refrigerate for 5 minutes.
Take the dough and make it into a ball ane press into a Tin pie pan. use a fork to make it look like a real pie. Or try crushing the potpourri a little before mixing it and then after refrigerated, with your hands or a slightly floured rolling pin, flatten it. Using your favorite cookie cutters cut the dough. You can also use the dough like clay and make a sculpture. Sprinkle with cinnimon or glitter if you like.
Coffee Ground Fossils
1 cup of used coffee grounds
1/3 cup of cold coffee
1 cup of flour
1/2 cup of salt
mix all the ingredients together, aadd more cold coffee if needed, until mixture is that of dough, need it flat on wax paper, and cut out large circles with a butter knife. when done putting impressions in, bake at 350, checking evert 5 min until hard.
Play Doh
1 c. flour
1 c. water
1/2 c. salt
2 tsp. cream of tartar
1 tbsp. oil
Food coloring
Mix dry ingredients, add water and oil, and one color of food coloring. Cook over low/medium heat, stirring with a heavy wooden spoon. It gets very thick very fast. Scrape pan and roll into a ball to take out. Store in a tupper ware type dish or zip lock bags in regrigerator
Bakers Clay
4 cups flour
1 cup Salt
1½ cup water

Mix together all ingredients and knead 5 minutes. If too dry work in extra water with hands, should feel like clay, if you're going to use these "cookies" as ornaments be sure to put a hole in the top of them before baking. Bake on an ungreased cookie sheet in a 350 degree oven for 1 hour or until hard. Let cool, paint as you will, cover with a shiney gloss after paint is dry if wished.